It is the month of love and even during the pandemic love is still in the air. Mojalefa MJ Mogagabe (MJ- Brand and Business Executive: IYM PRODUCTIONS) has confirmed a virtual concert dubbed Uhadi Guitar Sound Healing – the love bite edition scheduled for Valentine's Day Eve and Valentine's Day.
"On this global date night spend the night indoors with your loved ones and listen to the soothing sounds of Ndyebo as he takes you through songs that celebrate love. Uhadi Guitar sound of healing – the love bite edition is a two-day experience of the renowned International and ethnic jazz musician Ndyebo who will be featuring the likes of Sintu; Letoya Makhene and the Legendary South African Jazz musician Blondie Makhene who will offer you an undeniably intimate musical performance that promises healing, restoration and captures new dawn of love."
Ndyebo first came onto the music scene in 2016 with his debut single Ivamna:
The single was featured in South African local television shows such as Isibaya and Skeem Saam. Mojalefa says, "Ndyebo's performance traces its roots from the Eastern Cape village of Dimbaza, in King Williams Town, the area where he got his music calling through a dream."
His music is a rich blend of South African Ethnic Jazz and Soul with singles that include Malowe, Qinisela and Ngqangqa wam.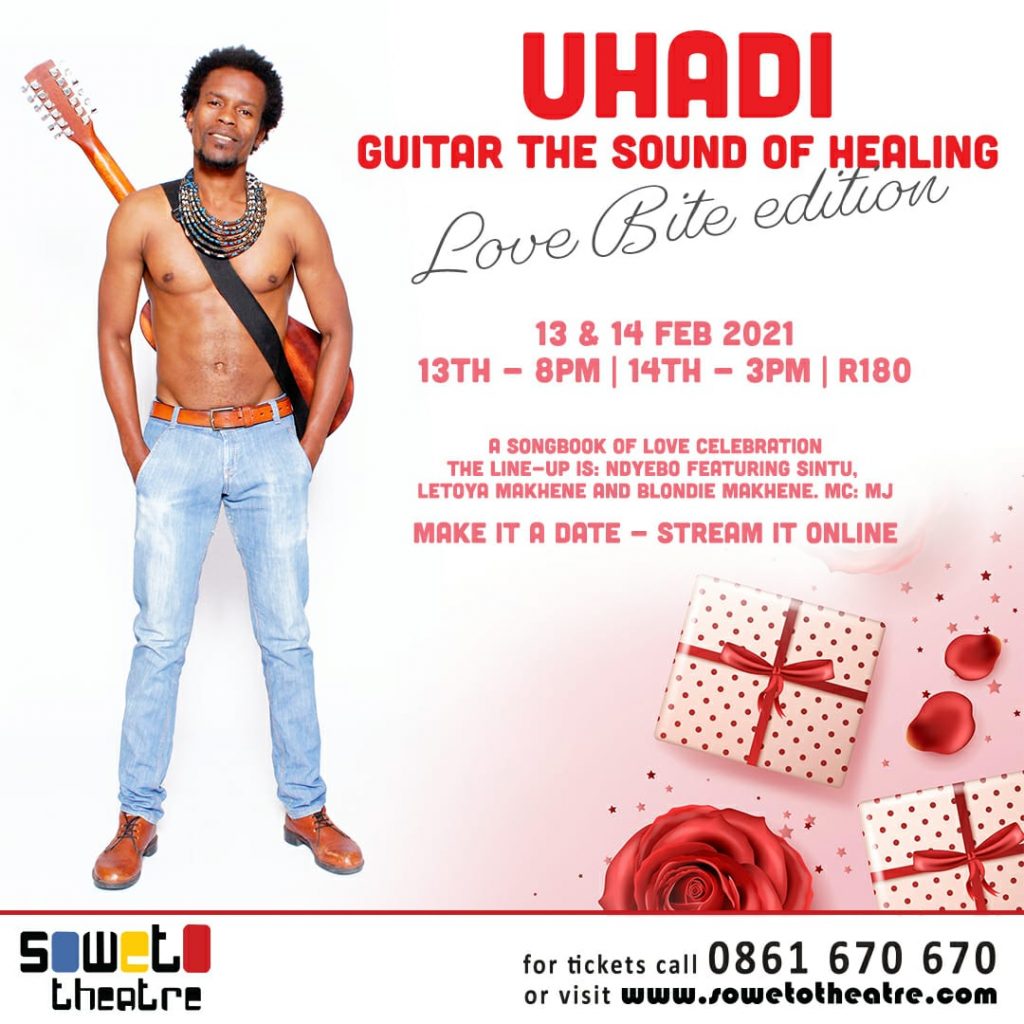 Mojalefa says that tickets are available at webtickets. "Uhadi – Guitar the sound of healing – The Love bite Edition is an exclusive streaming of a celebration of love on the 13th February at 8:00 PM and the 14th of Februaryat 3:00 PM"